Hi everyone! I just wanted to let you all know about a new item I've added to my site: arm warmers, AKA fingerless gloves.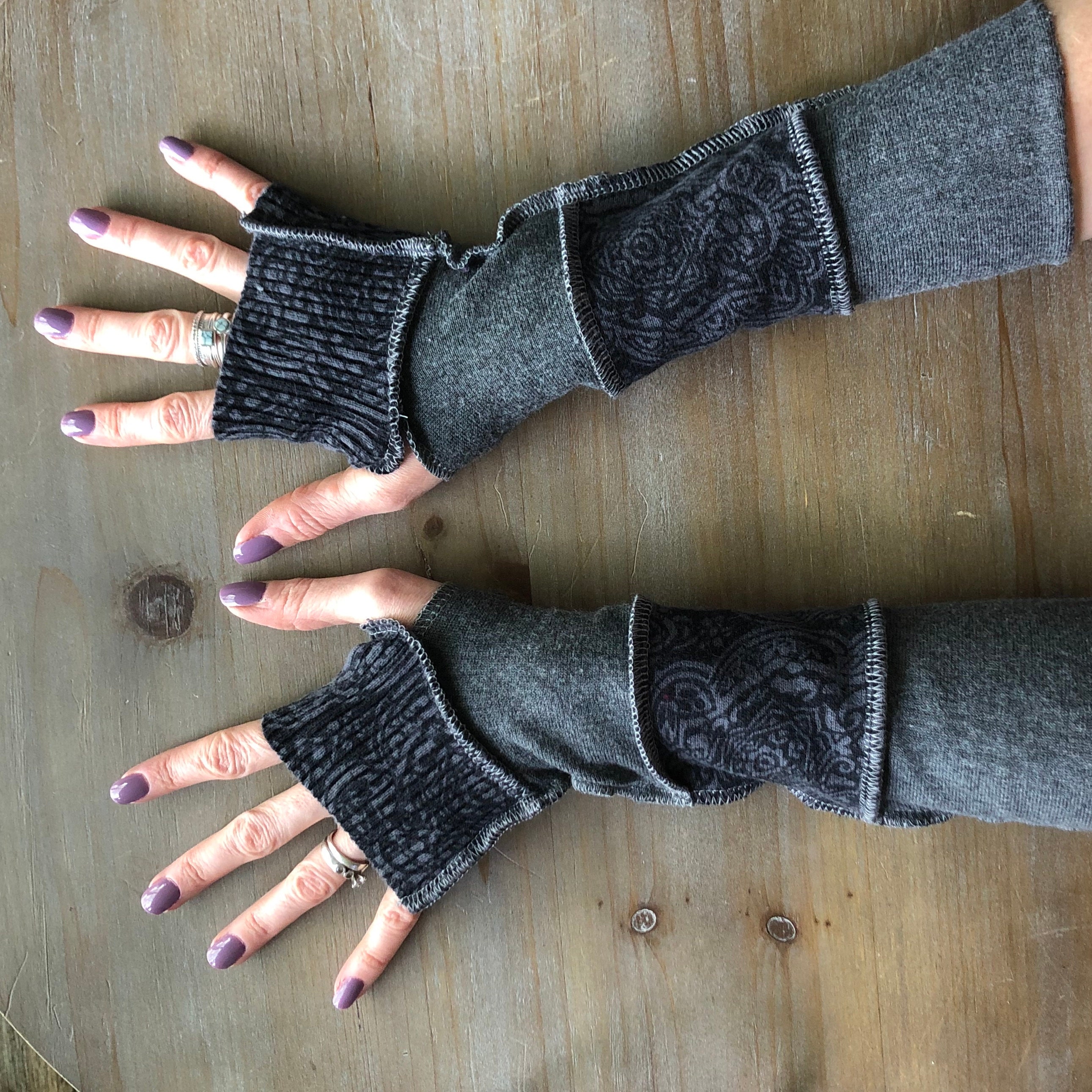 "Why in the world would I need arm warmers?" you might ask. Well, let me explain....I never knew I needed them either, until I tried a pair. Despite being born and raised in Minnesota, I am cold most of the time, except when I'm hot in the summer (there's rarely an in between for me). My hands and feet are especially prone to being icy cold. It's no fun. Yes, I could wear mittens all of the time, but that isn't really practical when trying to go about my daily activities. Enter arm warmers! They are so awesome, as they allow me to keep my fingers free to work (sew, type, etc) while keeping my wrists and hands comfy and warm. They're perfect anywhere...home, school, the office, shopping...you name it. I seriously love my arm warmers! I wear them most of the fall and winter, and even on some chilly spring and summer nights. I'm wearing a pair right now while typing this blog post! :)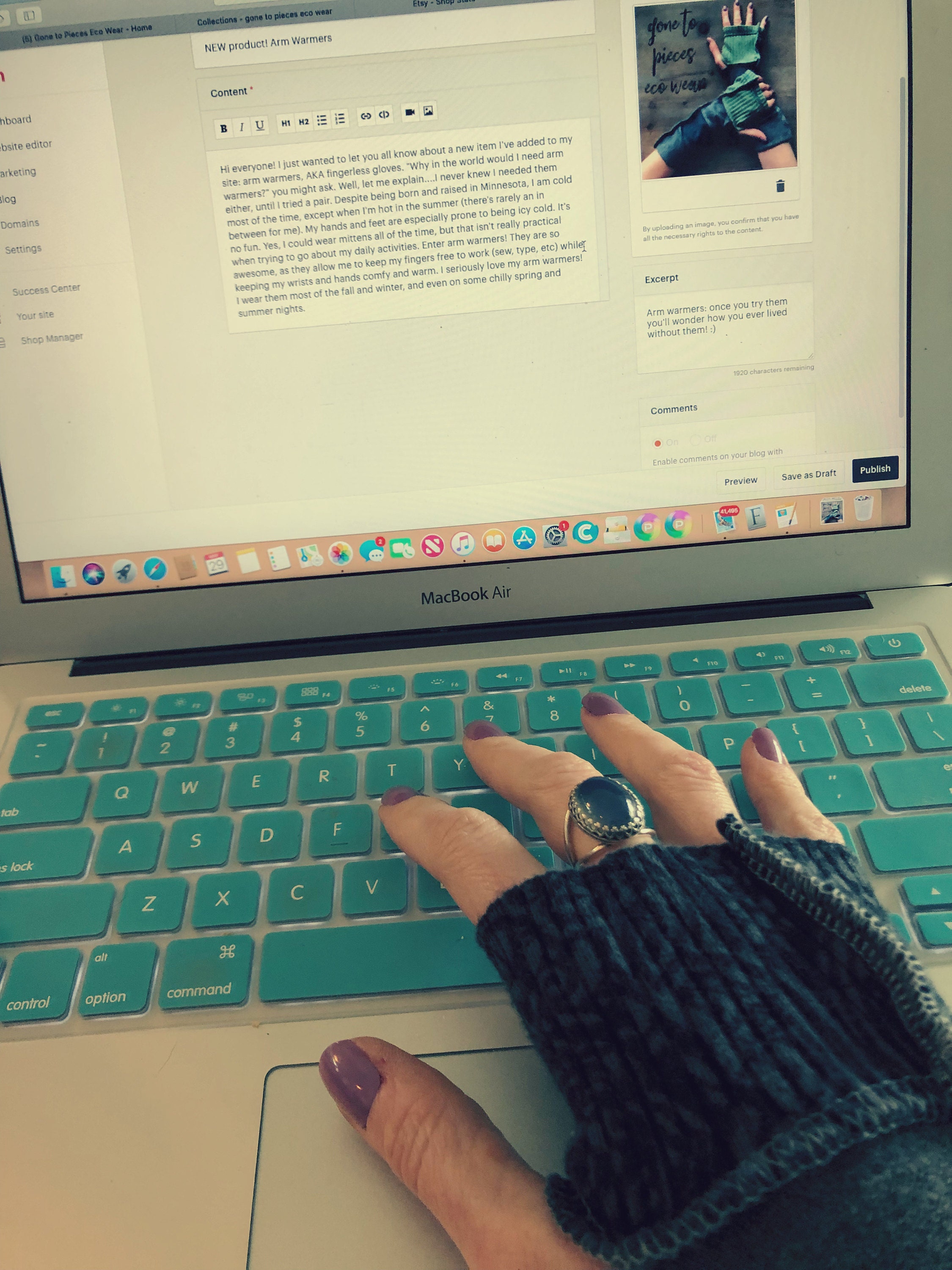 I'm having a lot of fun making them...scouring the thrift shops for suitable sweaters and then combining the different colors, patterns and textures into something cute and functional. Sometimes the ugliest sweaters end up making the cutest arm warmers! When you wear them it's a win-win-win situation: you stay warm, you're helping the environment by purchasing an upcycled product, and they make a super cute addition to your outfit! :) Once you try a pair you'll wonder how you ever lived without them!